Chair of Experimental Medicine and Therapy Research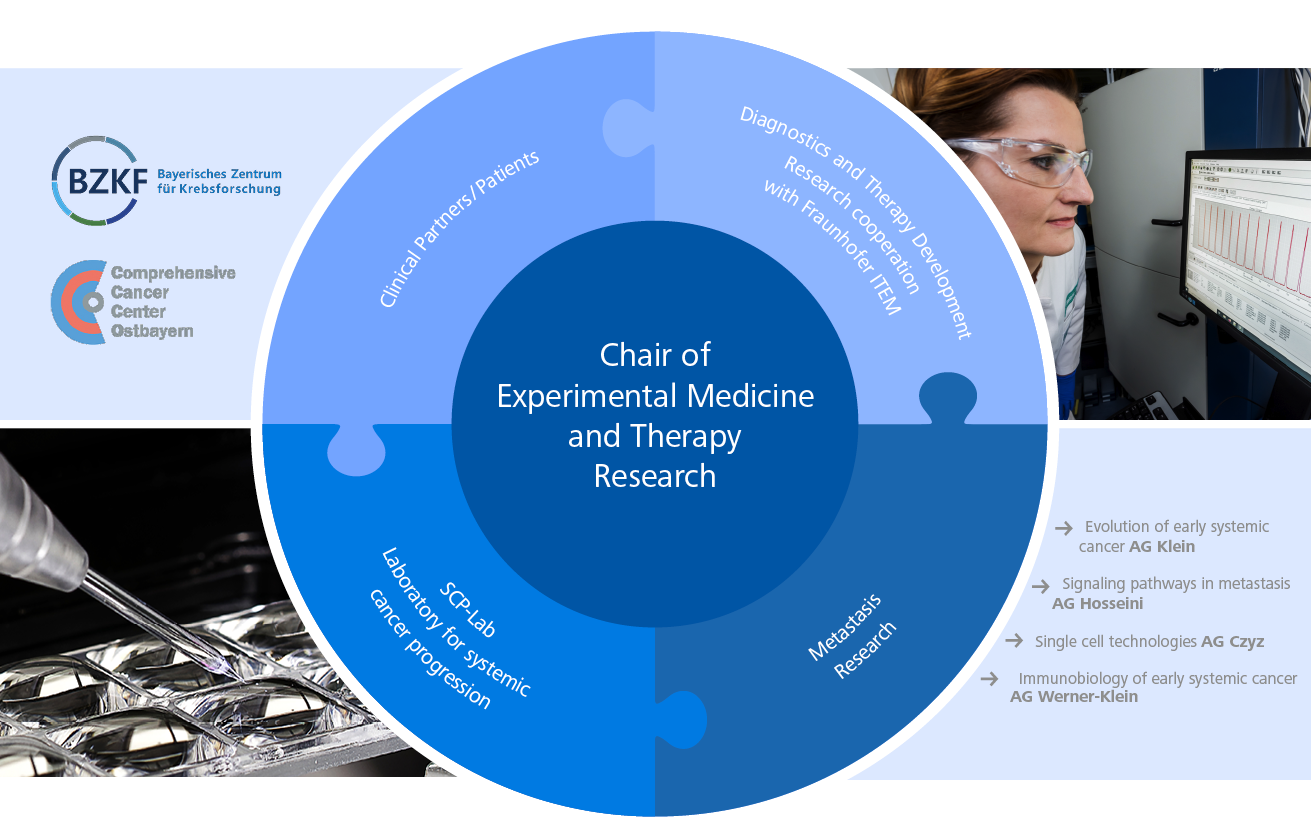 Chair of Experimental Medicine and Therapy Research
Cancer is a lethal disease with a steadily increasing incidence worldwide as western societies are aging. The major cause of death of cancer patients is metastasis which accounts for 90% of deaths. When cancer cells leave the primary tumor and establish new colonies in essential organs like lung, liver, brain or bone marrow, organ failure or the total tumor load will eventually kill the patient.

Our vision is to protect patients from the development of systemic metastases and thus from a lethal course of the disease. To this end, we are studying the development and progression of systemic cancer in patients from its earliest beginnings. Our goal is to get the best possible understanding of malignant evolution, to develop stage-specific diagnostics and follow the disease on a molecular level. We want to learn how to predict the best possible therapy for each stage of disease and each individual condition, and ultimately to develop new therapies.

For this, we are developing single cell technologies and cellular models to study disseminated cancer cells (DCCs) scattered throughout the patient's body. These technologies will help us to identify and characterize molecular properties of DCCs, that enable DCCs to establish lethal metastases months to years to decades after initial diagnosis. Moreover, we are establishing in vitro and in vivo models for the functional analysis of DCCs to address signaling pathways and immunobiology of early systemic cancer. To translate our findings into diagnostic or therapeutic application, we run a diagnostic laboratory (systemic cancer progression laboratory, SCP-lab) for the detection of DCCs and teamed-up with the Division for Personalized Tumor Therapy of the Fraunhofer-Institute for Toxicology and Experimental Medicine ITEM in Regensburg. Our quality management system ensures well-structured research leading to optimal project success. In order to inspire young scientists and awaken their interest in our work, we work in multidisciplinary teams with multiple opportunities to exchange knowledge and experience.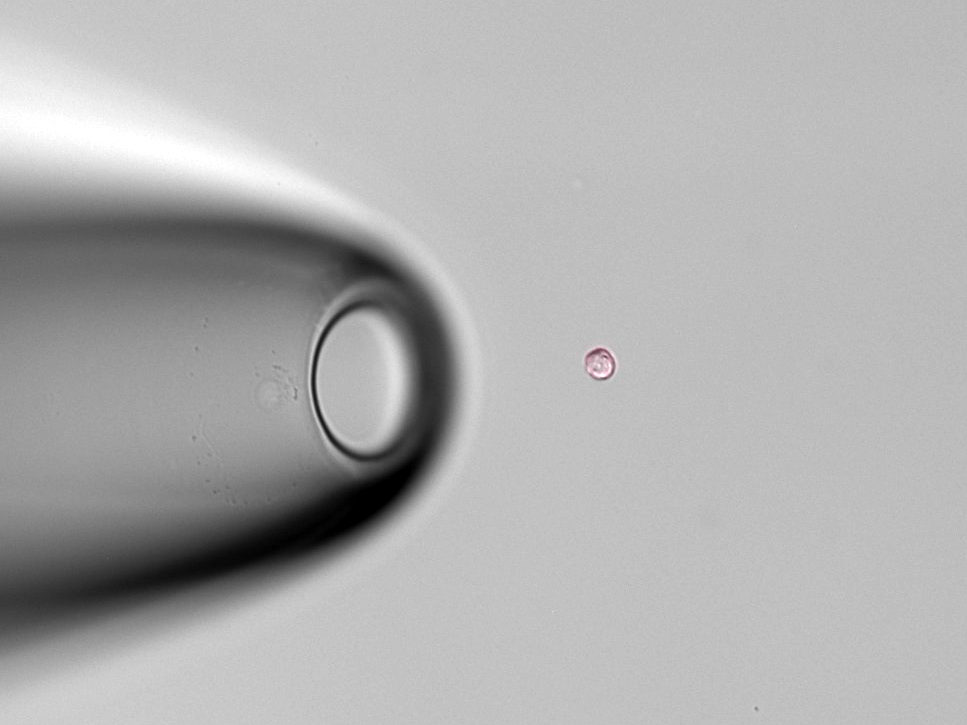 Universität Regensburg
Franz-Josef-Strauss Allee 11
93059 Regensburg
D1.4.01